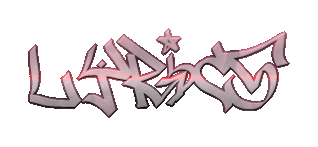 ---
---
||IT DOESN'T MATTER || I GET || INSECURE || CLEAR EYES || STRONG || MINDSET || WORN || BURNED ||
---
IT DOESN'T MATTER
Drop the ball when it hits (when it hits)
I know you'll see me fall cause it fits (cause it fuckin' fits)
I come across like I'm throwin shit down.
Never wanna see me come around.
I'll soak you in the water till you drown,
I found a way to interact (act),
hit you in the back (back).
Stockin up the facts,
tell you everything you lack and I'm comin up fast cause it's all about this.
Being 1'st picked with no fists.
(comin off, it's like you're getting soft.
Well it doesn't matter, doesn't matter.
I think I tried one to many times to fix it.)
(Come through) you know I can't. (Bring it) Bring it!
Ride the back of disaster.
Never in the front cause it's faster than me.
Well, when we gonna skin our first knee.
It has to be like this.
The broken wrist,
when it splits and I'm pissed cause I'm never on the list that gets first pick of anything I wanted,
you flaunted,
like you saw her eyes and responded.
So nobody ever gets anything they ask for.
Back doors don't amount to anything.
(repeat)
it's nothing just words, it doesn't matter (does it?)
Broken, my pride is broken off.
---
||IT DOESN"T MATTER || I GET || INSECURE || CLEAR EYES || STRONG || MINDSET || WORN || BURNED ||
---
I GET
(I get, gonna get you cause I'm goin fourth.)
I hide my face so I can't see,
fallen set free and I'm looking through the eyes of the enemy.
Never tried, soaked in the lies, defied by the person you decided to confide in.
I got a spirit that's protected by fire,
used to have the strength now I'm tired uninspired.
Look into the sky,
hiding from your eyes,
never had the strength to fuckin cry!!
(repeat)
Promise that you broke with lies and a kiss.
Innocence torn from the womb with a clenched fist.
I see the space that you left in your place but I cannot seem to understand or find a solid base in your theory.
Cowardice responsible for slit wrists.
The back of your mind overloaded and you missed.
Your chance to redeem promising the suffering.
Never come clean to this human being...
(repeat)
goin forth....
(repeat)
---
||IT DOESN"T MATTER || I GET || INSECURE || CLEAR EYES || STRONG || MINDSET || WORN || BURNED ||
---
INSECURE
Remember those things that you said to me.
Looking back cause I'll never be free from these ties that bind,
I fight you all the time.
You know I couldn't ever stand shit.
Now I'm stripped.
Disrespected from the first time I met ya and let ya take control of me and I kept ya.
Backing me up I got 10 times the hate for myself.
Mental health never an issue.
Overwhelmed by the circumstances telling me to quit and I know how.
Who the fuck wants to know now I'm in doubt of everything.
Circling my head and instead of being strong,
I'm being led by the incomprehensible.
Pulling from the depths when I step,
telling me I can't but I can when I vent.
Strapped to my side taking me and I'm swingin.
Hit you in the face like mace and now it's stingin.
Remember.....
Now your gonna get burned. Return you to the place where you came from.
All stained.
Put you in your place, now I'm way up.
I got my fist up don't try to fuck with me.
I can stand up cause I got a new mentality.
You never knew me, just beyond your grip cause you couldn't see through me-no strength to move me,
losing ground (what) when I come around,
cause I finally found aenough strength to put you down.
Remember...
All this pain, what for?
Pain.
What for?
How could I forget this pain. (repeat)
Remember........................
Remember those thi-ings
---
||IT DOESN"T MATTER || I GET || INSECURE || CLEAR EYES || STRONG || MINDSET || WORN || BURNED ||
---
CLEAR EYES
Empty in spite!
The worst sin you could commit.
How could you say that you loved her and leave her without any care.
How can you sleep?
Silence is lost (maybe stolen)
I'm not the same way and I hate you for this shell.
You've got nothing left but a hell that's unbroken.
Leaving you with nothing inside.
Deciding when to die because you've lost all your pride.
But this time you'll find yourself enveloped by a fire that burns in your mind never leaving you entirely.
Cause you're selfish-no soul you'll sell it to get what you want and I'm in the wrong?
Clear eyes,
never see me through clear eyes,
you'll never watch me fall.
I don't want to find the hate that's inside.
Deprived but never centered in the conciencous mind of the victim.
Because the first punch delivered fear and now the other truth is becoming more clear.
"I tend to be a little on the angry side" something that you said to make it better isn't right.
Gathering info your stuck in infamy,
I start to see what you want her to be.
This is the last time I'll lay down my life for a wet painted picture of distance and strife.
When you fall!!....
I never said this would work.
I won't accept this blame.
("so what"/light sprain?)
So what's the price for this, she gave her life for this.
And you were wrong when she stuck with being gone and,
it wasn't real to you,
you didn't care for her,
you're life will fade if you come back to see her.
Maybe we should destroy him and devour every bit of his worthless soul!!
---
||IT DOESN"T MATTER || I GET || INSECURE || CLEAR EYES || STRONG || MINDSET || WORN || BURNED ||
---
STRONG
What the fuck you think your life is worth!
Sometimes I feel....
Like I'm goin soft and it's your fault,
Sometimes I feel locked out of all this,
Sometimes I feel....
Broken,
fucked up,
lied to,
ripped apart,
and sucked out,
dried up,
despite what I think of myself.
(repeat)
Sometimes we all get...
Sometimes I tend to get...
(repeat)
hit, put you down, fall first now you figure,
figure that you're bigger than me,
I'm pullin first-never evil like th shit you defend.
Got an inner strength so I can fuck with the rest of them.
I'm goin off, anger comein down from the top.
Tying in knots,
wreckin plots while you run.
Bringin down everything you built now your done.
now your whole worlds getting spun.
(get strong while you're strong)
(repeat)
---
||IT DOESN"T MATTER || I GET || INSECURE || CLEAR EYES || STRONG || MINDSET || WORN || BURNED ||
---
MINDSET
There must be something about a mindset,
it changes the thought process from what you're livin in.
Cause if there's something about a mindset,
you'd think twice before you light that fuse.
Antagonistic yeah that's my nature,
something in this hypnotic world has made me hate you.
Better get your back up before you are denied,
better get your head up bitch, next time you fuckin lie.....

Yeah I don't know the things that I feel, but the pain inside is so unreal!
It's not untrue the hate I choose for you, the pain inside
You think you know what I've seen, step back cause you don't even know me.
Come live my life from one day to another,
stand next to my father's grave MOTHERFUCKER!!!
It's easy to see how an incompatent fool like you,
can look at me and think you know what I've been through.
But if you must say it turn the other way before I turn around and knock your punk ass down.
Comin straight with that whack ass drama,
remember one thing you gotta represent yourself.
Cause if you can't you won't your loosein tie's and comin back,
but you know you can't and I'm fuckin right....

Every time you change I'll be there.
And wrecked yourself,
it's all real,
and all I did was hold on tight to truth,
wreck you in the end.
Comin back I never see you, never comin back (you better be comin back)
---
||IT DOESN"T MATTER || I GET || INSECURE || CLEAR EYES || STRONG || MINDSET || WORN || BURNED ||
---
WORN
Why don't you come on up......
Stepping out of this situation,
placin these binds on all kinds of people,
who's evil?
Pass the buck hit you like a truck,
now you're stuck w/ the luck of the blind.
Biting on this line, "it's fine the way it is kid leave it alone, leave it alone. I got enough stones to put you all away till you go home."
And now the sheep are surrounding us and found in us,
and they're gonna win cause they're loud as us.
(Comin in wearin out all this mental strength,
I want to throw it away.)

Comin in wearin out all this mental aggravation more than sensation for me,
I feel nothing but the truth, but the truth hurts.
So I turned my life it just got worse,
the more I try to do the more I loose.
Dropped on my feet as a child I still got bruised.
Something real to believe in is what I need,
left said unsaid- I infect when I bleed!
(repeat)
why don't you come on up
I wanted to throw it away.......
Why can't you just come with it,
why can't you come with it this time.
Why can't you leave cause it's time to go,
I never wanted to make you feel this way for so long,
I never wanted it to go, why can't you just go, why can't you come with it this time!!!!
Why don't you throw it away
---
||IT DOESN"T MATTER || I GET || INSECURE || CLEAR EYES || STRONG || MINDSET || WORN || BURNED ||
---
BURNED
(Burned, I can never stay awake
Straight down in the gutter when I....)
All my fears displaced, mind and body always interfaced.
Closest enemy the same place under, I found the strength that I needed.
Weak because I let the present pain supercede it,
now I'm BROKEN,
defeated by the power lost FOCUS,
as I felt myself devour,
showered with broken wings of the One Sided Dreams I can always be released but I'll always feel....
(repeat)
empty, just like all your promising lies,
but no one can see inside your deep seeded disguise (or betrayal) cause I get scared to inhale-imprisoned by a symbol that you don't understand.
You like to single out the innocent with blood on their hands,
reprimands are made for us to understand-how you think coming up with instinct based on blurred vision I think you better rethink your decisions to......
(repeat)
I got my hand on the trigger.
Looking at the back of the book never thought you would lie....
---
BACK TO MUSIC HOMEPAGE